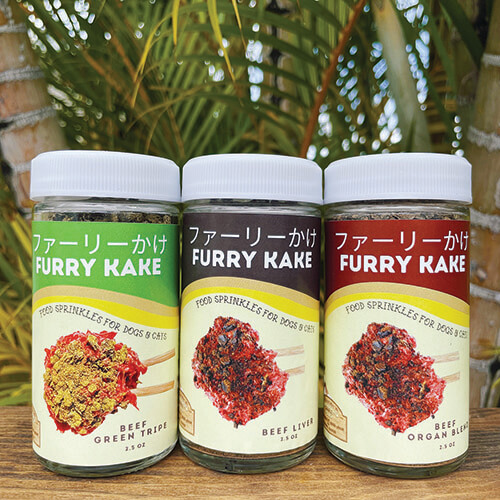 3 intoxicating flavors: Beef Green Tripe, Beef Liver and Beef Organ.
Made in Waimea on the Big Island by Pawniolo Pets.
Available at select retailers on Oahu.
Visit pawniolopetshawaii.com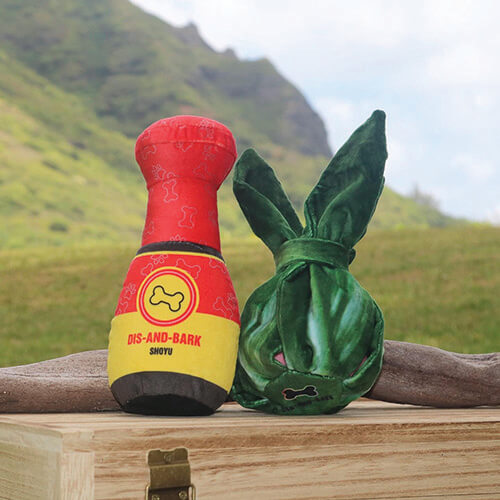 Shoyu and LauLau Dog Toys
Shoyu squeaker toy and 2‑in‑1 Laulau plush toy. Open crinkly laulau leaves to reveal a squeaky pink pig inside!
Made in Hawaii by Dis‑and‑Bark.
Visit disandbark.com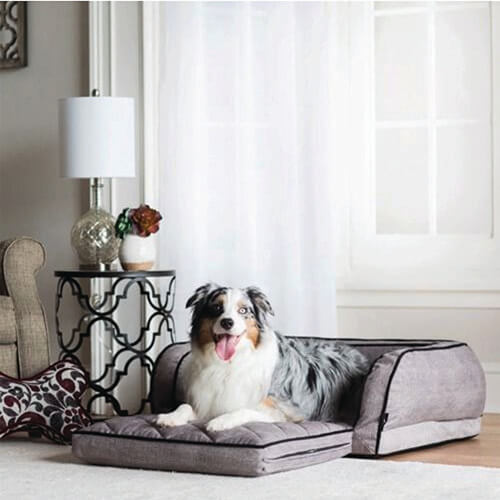 The Duchess Fold Out Sofa Dog Bed with a flip down cushion to extend. All coverings zip off for washing.
Check out this style and others at La‑Z‑Boy.com, Petsmart.com, and Petco.com.