Oahu's Off-Leash Dog Parks
At Aala Park - 280 No. King Street
Open daily during park hours
6:00 AM to 9:00 PM
Along the Ala Wai Canal near Ala Wai Elementary
Open daily Closed 10:00 PM – 5:00 AM

Closed Tuesday 7:00 AM – noon for maintenance
Diamond Head Rd. & 18th Ave.
Open Daily – daylight hours
Makai end of Hawaii Kai
Park & Ride on Keahole St.
Open daily – daylight hours
Closed Tuesday mornings for maintenance
Mililani Mauka District Park at the Park & Ride
95-1069 Ukuwai Street
Open Daily–daylight hours
Closed Wednesday mornings for maintenance
Moanalua Community Park Open Daily–daylight hours
Closed Tuesday mornings for maintenance
Dog Park News - Windward Updates April 2019
Kailua Dog Park
The Hamakua eight-acre parcel, donated by Alexander & Baldwin to the state, is currently being assessed by the state Department of Land and Natural Resources, which will be in charge of park construction. The state has allocated $3.8 million for the planning, design, and construction of the park, which will include a playground, public outdoor climbing facilities, and exercise space in addition to a dog park. The state will turn over the property to the City and County to operate the park once completed, and the City will work with community non-profits, such as the Windward Dog Park Hui and other groups who will help the city manage and maintain the property, said Rep. Chris Lee at the April Kailua Community Meeting.
The Windward Dog Park Hui remains optimistic that a dog park will be built in Kaneohe in the near future. During a packed Town Meeting at Ben Parker School April 10, Councilman Ikaika Anderson reiterated his commitment to open a dog park next to Bayview Golf Course. The city parcel is currently under temporary control by the city Department of Environmental Services, which is using it to monitor the new Kaneohe/Kailua sewer tunnel project. Once this phase is completed, the land will revert to the city Department of Parks and Recreation. Councilman Anderson noted that because the site already has the necessary infrastructure, it should be a fairly quick process to get the park opened for public use.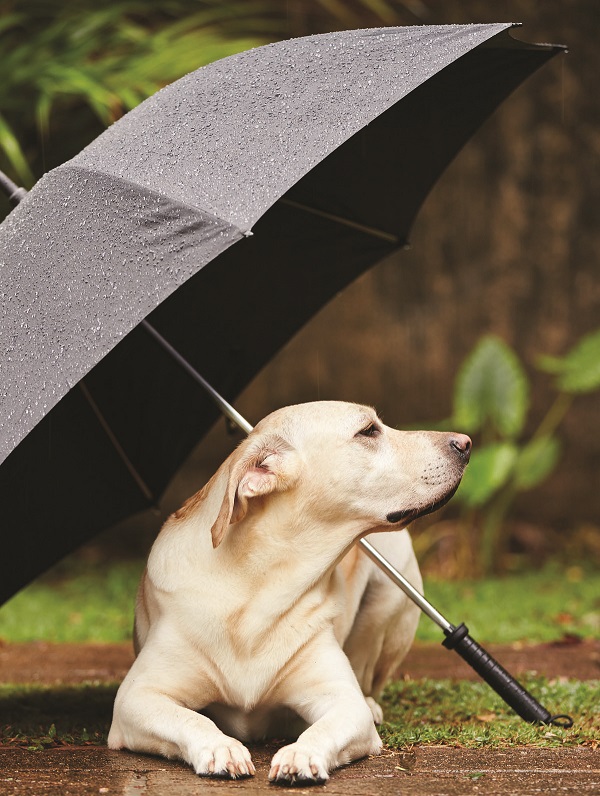 Planning Ahead for Your Pet's Safety
Hurricane season runs from June through the end of November. In the event of evacuation for a hurricane or other disaster, residents and pets should come prepared with a pet disaster preparedness kit —shelters do not stock supplies.
According to the Department of Emergency Management, City and County of Honolulu, all of Oahu's evacuation shelters are considered pet accommodating. Monitor local media and official social media sites for specifics and updates. Based on the type of disaster and other circumstances, not all shelters will be open and facilities other than those listed may be used.
Your pet kit should include:
Annual Oahu Veterinary Directory
Annual Oahu Pet Services Directory
Information on Quarantine
Quarantine for Pets Coming to Hawaii
State Animal Quarantine Station
Hawaii Department of Agriculture
99-951 Halawa Valley Street
Aiea, Hawaii 96701-5602
Phone: (808) 483-7151
Email: rabiesfree@hawaii.gov
Website: http://hdoa.hawaii.gov/ai/aqs
Dogs and cats that meet specific pre- and post-arrival requirements may qualify for the 5-day-or-less quarantine program, allowing for direct release at the Daniel K. Inouye International Airport after inspection. Dogs and cats who do not meet these particular requirements will be quarantined as required by Hawaii law for up to 120 days.
Visit website for requirements and information.